How to Choose Your Aesthetic Doctor

Aesthetic centres are booming everywhere, especially in Klang Valley ? But how to know if the aesthetic clinic is the one for you? Choosing an aesthetic service may not be an easy pick when you are spoilt for choices. Well the answer is quite simple. Ask yourself these questions and you will surely land the best aesthetic doctor for you.
1.Aesthetic Doctor or Aesthetician?
First question to ask would definitely be, aesthetic doctor or aesthetician? Whilst most reputable Aesthetic Providers are just a click away, all thanks to Google and Yahoo, be careful; not all of them are doctors! An aesthetic doctor would have to honoured with a specialized board certification recognizing their expertise in the field of aesthetics and cosmetology in addition to their medical degree. Look for a registered aesthetic doctor with LCP certification. Some aesthetic providers are even dignitaries in renown aesthetic boards globally such as American Board of Hair Restoration Surgery (ABHRS) and International Board Aesthetic Medicine and Surgery (IBAMS), this would be a plus point!
2.How Experienced are they?
Experienced aesthetic doctors or physicians would have performed a great array of aesthetic over a longer period of time. This simply means they have probably dealt with a similar concern and would be able to discuss realistic expectations with you. An aesthetic doctor would ideally undergo nearly 10 years of training to become a registered provider, now add a few more years of experience to that; what you would get?  A seasoned aesthetic doctor who will walk through the process slowly ensuring your comfort at all go, from the very beginning of consultation all the way till the absolute end of treatment. Also, an experienced aesthetics doctor would be equipped to answer all your questions on treatments, do's and don't's and even on after care.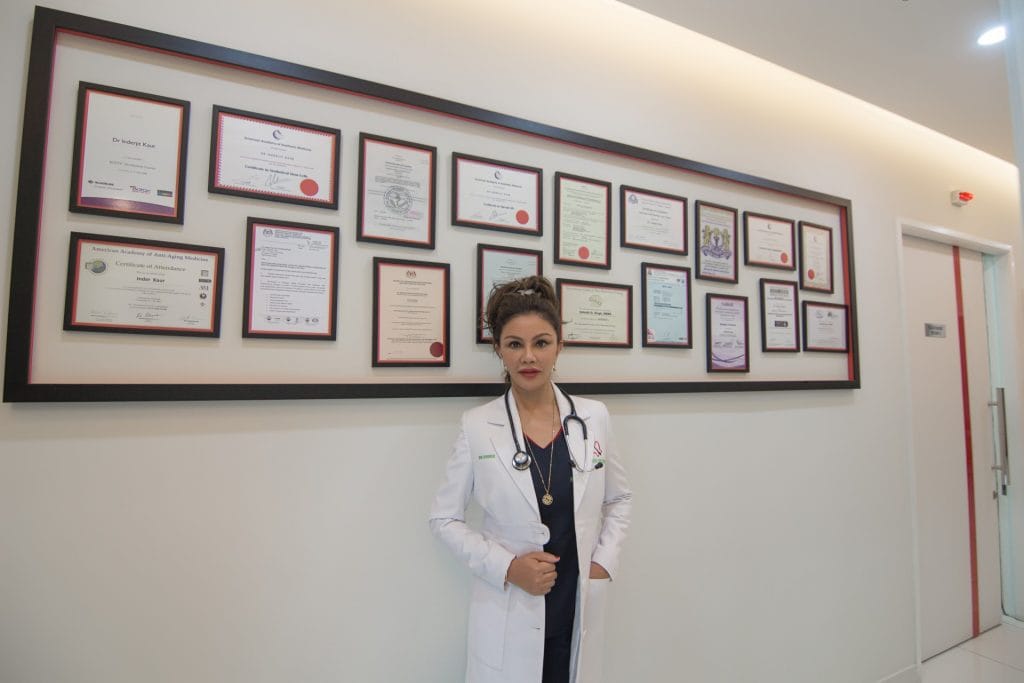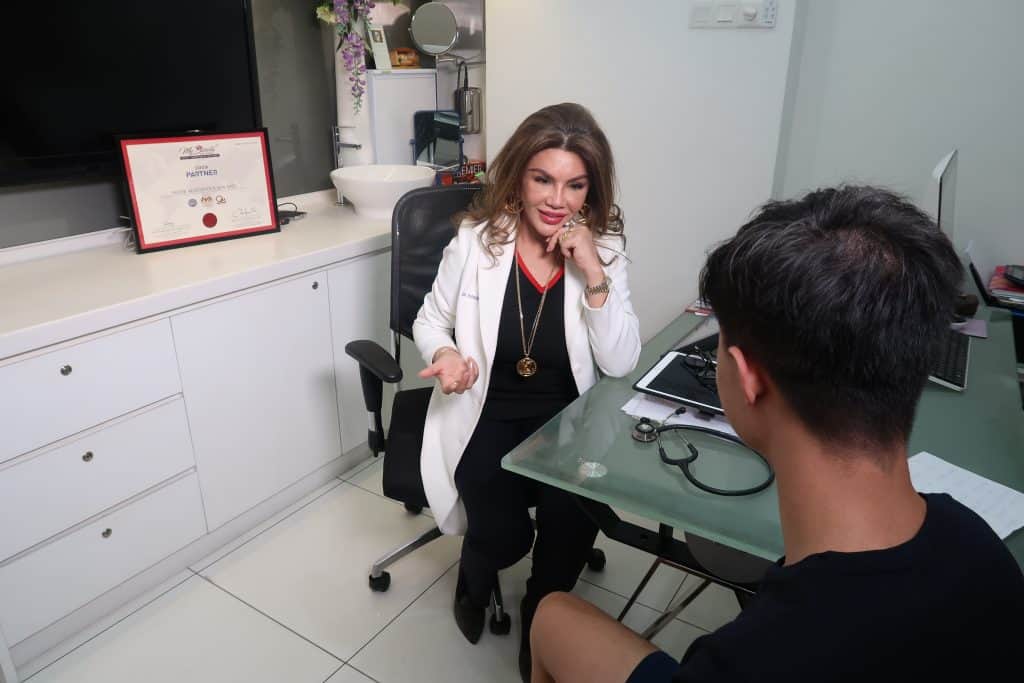 3. Are you in good hands?
Your friends and colleagues may provide recommendations on a certain aesthetic centre, but how reliable are these hearsays? The key here is to look for reviews online, customer testimonials and social media posts. Look for tonnes and tonnes of before & after pictures. Remember! A picture speaks a thousand words. Some aesthetic providers may even post testimonial videos of satisfied clients, hear it in their own words and make your pick.
4.Where is the clinic situated?
Yes, most of the aesthetic centres are concentrated in Klang Valley. But that does not promise convenience. Most aesthetic procedures would require multiple visits either for regular sessions or for follow up consultations. Choose an aesthetic clinic close to home or work. This can reduce the travelling time greatly. Also look for an established aesthetic centre that operates from proper premises in accordance to Ministry of Health's stipulations. It is illegal to perform any aesthetic treatment outside their registered premises, such as home, hotels or beauty salons.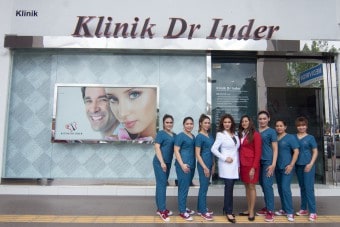 5.Am I spending too much?
It is rather a common misconception that aesthetic services cost a bomb. Truth be told, most aesthetic doctors provide a range of cost-effective services. Although some may think the more the pay the better the outcome, this is not necessarily accurate. Be mindful that the treatment may not be a one-timer and thus would add up to a huge number later. Look for aesthetic clinics within your affordability. Brownie points for those aesthetic clinics with easy payment options such as installment plans. So now you can indulge in a guilt-free self-pamper without needing to break the bank.
With these tips, I hope you now know very well the tricks and trades of picking the right aesthetic doctor for you. At Klinik Dr Inder, we are on a mission to redefine beauty by sharing the love and knowledge too.
Written by:
Dr Vaishnevi Thanaseharan 
MBBS (AIMST)
Klinik Dr Inder
Would you like to know more?
Schedule A Free Consultation Now
Alternatively you can give us a call at +60379321818