Why Profhilo is the Latest Skin Booster
Skin can become thin, dry, and dehydrated with time. Degradation of the skin can lead to wrinkles of varying depths and an uneven skin tone and texture. Bone and fat mass are also lost from the face, while the skin loses important elements like hyaluronic acid, collagen, and elastin due to the disease. They all contribute to a saggy face, including hollows around the eyes and the corners of the mouth. Anybody concerned about how they seem on the outside won't be thrilled with this.
Profhilo® is a novel anti-aging treatment that works by re-modelling the dermal matrix's collagen and elastin fibres to prevent skin laxity. Due to the delayed, long-lasting release of high and low molecular weight HA, the hybrid sharing complexes have a dual effect. Injecting Profhilohyaluronic ®'s acid components into the skin's superficial layer makes it simple to repair sagging skin in only a few sessions.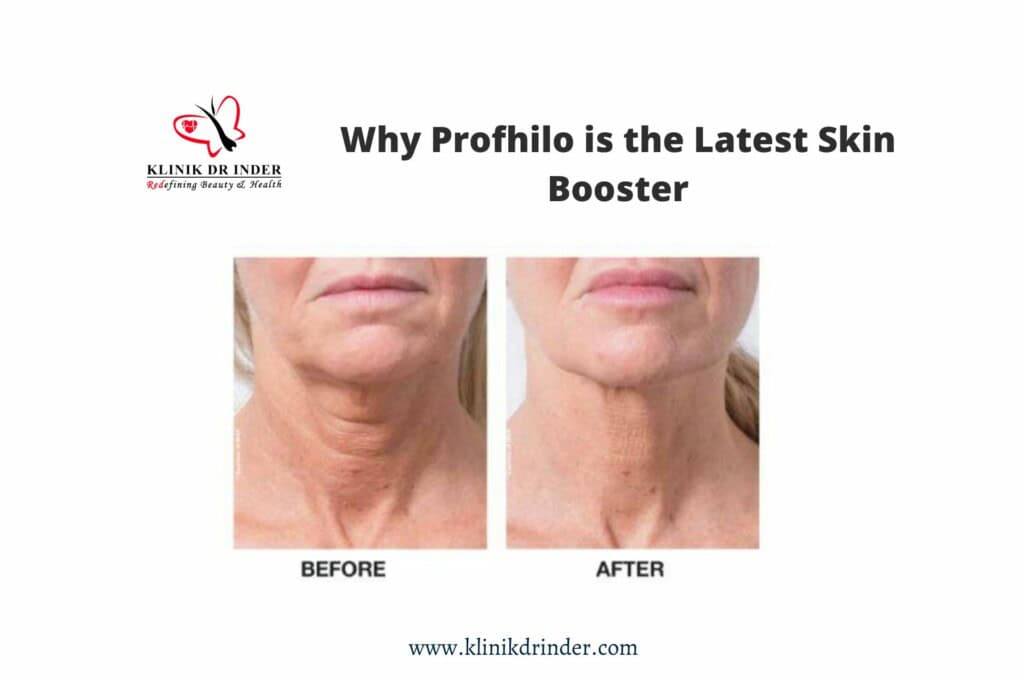 What are the advantages of Profhilo?
Just two treatments of Profhilo®, a clinically validated hyaluronic acid (HA) injectable skin remodeling treatment, can greatly improve the renewal of the skin's surface and deeper layers. Injections of Profhilo®, which includes the highest-grade HA and is administered by a licenced medical professional to five specific areas on the face, can significantly enhance the appearance of the entire face.
Because Profhilo is not a thick dermal filler, it may be injected without physically "filling" the face, making it ideal for correcting facial wrinkles and folds. Collagen and elastin, two key components of a healthy, glowing complexion, are boosted in four distinct ways by this treatment. When these chemicals are stimulated and two forms of high-grade HA are applied, the skin is rejuvenated, smoothed, and toned. Using Profhilo® in conjunction with Botox and dermal fillers, as well as as a stand-alone treatment, can be quite effective.
Profhilo has the ability to rejuvenate and restore youth to the following areas:
What can Profhilo help me with?
Profhilo can help those in the early stages of skin ageing as well as those with more advanced indications of skin deterioration. Those with finer creases and lines will observe a reduction in their appearance. Skin that has been exposed to the sun too much or is otherwise dehydrated can benefit from Profhilo's HA boosters, which help restore lost moisture and plump the skin cells. It is possible to have a smoother, more toned look with Profhilo if you have hollow cheeks and drooping skin as the result of ageing more significantly.
You will be asked to come in for a consultation with your aesthetic doctor before they can assess if Profhilo is the right treatment for you. During this meeting, you'll learn about the advantages of Profhilo® and the outcomes you may expect from using it.
If you take excellent care of your overall health and wear a high-quality SPF after your Profhilo treatment, you may enjoy moisturised, firmer, and radiant skin for up to six months. Sun exposure, excessive alcohol use, smoking, stress, and a lack of sleep can all have an impact on the appearance of your skin and the skin's resistance to ageing, which can lead to a shorter results period. As a result, for best effects, Profhilo® should be integrated into a healthy skin care regimen as well as a healthy lifestyle.
Would you like to know more?
Schedule A Free Consultation Now
Alternatively you can give us a call at +60379321818