Fractional CO2 Laser: How does laser treat your skin?
Acne may come in the way of some of the most important events in your life, such as a job interview or your first date with a new love interest. Acne not only makes you feel self-conscious, but it may also cause physical discomfort and, in the worst instances, scarring and redness.
Unfortunately, you don't have to live with unattractive acne scars thanks to the advancements in skin-rejuvenation treatments. There are treatments available nowadays that may eradicate pimples and leave your skin pimple-free and perfect.. The Fractional CO2 Laser is one of these non-invasive, high-yield methods. Lasers are used to remove the outer layers of the skin, allowing the new and beautiful skin underlying to emerge.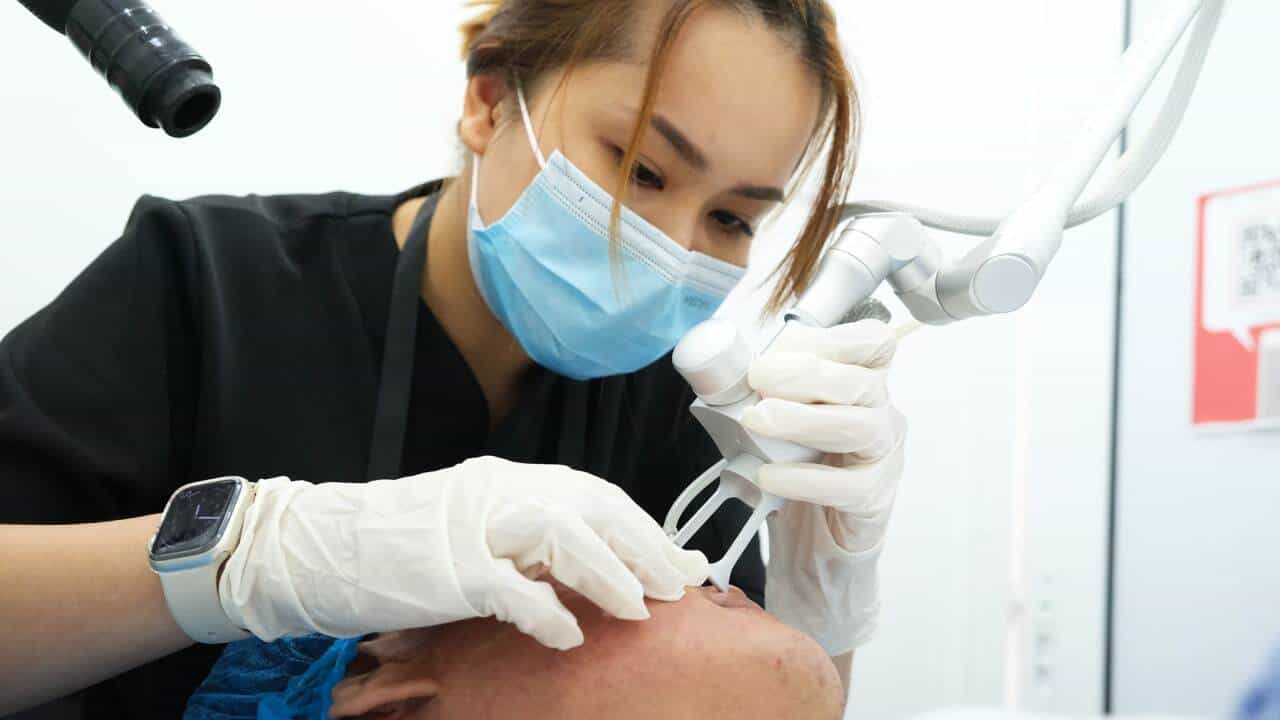 New anti-aging procedure Fractional CO2 Laser Skin Resurfacing rejuvenates skin texture and tone, leaving you with a long-lasting and healthy shine. Acne scars and precancerous lesions can be treated with this method. One treatment is all that is needed to achieve substantial benefits and there is minimum downtime or pain.
Therapeutic Options Include:
Improves texture, tone, and pore size
Reduces wrinkles and fine lines
Removes undesirable brown patches
Smoothes wrinkles around the eye and diminishes acne scars
Energizes the neck, chest, and hands
Firms the skin by emulating fresh collagen growth
Using numerous laser beams, the Fractional CO2 Laser System reduces flaws and promotes collagen regeneration in the face and neck, as well. The doctor treats only a small portion of the skin at a time, reducing both the patient's discomfort and recovery time.
When Can I Expect To See Results?
In a few of days, new skin that is softer and more even in tone will begin to form. The activation of new collagen will continue to enhance your skin's texture and tone for up to nine months. You will be given detailed instructions on how to care for your new appearance following the treatment. The Fractional CO2 Laser Skin Resurfacing Treatment results are long-lasting and extremely effective.
What May Happen After The Process?
For the first several days, you'll notice some redness and swelling. As a result of therapy, redness may linger longer. In most situations, recovery takes place within a week or two.
How Many Treatments Will I Need?
There is a requirement for only one round of therapy. A notable improvement is expected within a few days following your therapy.
Will the effects last for a long period of time?
The results of the laser therapy do not fade with time, although your skin will continue to age. If you want to keep the damage to a minimum, talk to your doctor about preventative methods like using a strong sunscreen or using cosmetics to cover it. Wearing a hat or participating in sports earlier in the morning or later in the afternoon, away from the sun's peak hours, may be necessary for you. These are simple alterations to your daily routine that can help you keep your new, healthier skin for longer.
Would you like to know more?
Schedule A Free Consultation Now
Alternatively you can give us a call at +60379321818