Fat Dissolving Reduction by Mesolipo injection is a mesotherapy which is a technique that uses vitamins, natural plants extract, enzymes and hormones to remove excess fat cells as well as rejuvenate skin. It dissolves fat cells or cellulite at the targeted area and flushes it out for a leaner body-figured.
It is a FDA approved procedure with less complications.A safe technique that targets cellulite and fat deposits
Call Us Now or Send Us an Email
FAT DISSOLVING REDUCTION BY MESOLIPO

Mesolipo means melting away the stubborn fat , it is a safe, minimally invasive procedure used to "melt away" fat, and reduce fat and cellulite. Fatty areas, like the abdomen, upper arms, and thighs are often the problem targets. Mesotherapy is an aesthetic medical specialty. It involves injecting microscopic quantities of a variety of pharmaceutical agents, natural plant extracts, homeopathic agents, and vitamins into the skin.
UNWANTED FAT CELLS NORMALLY DEVELOPS IN INDIVIDUALS WHO ARE FOLLOWS :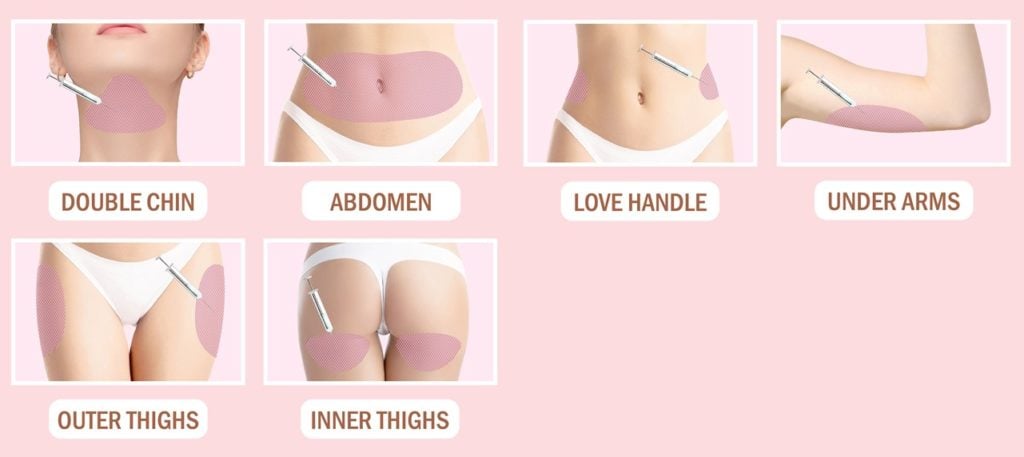 FREQUENTLY ASKED QUESTION ABOUT FAT DISSOLVING INJCTION
Whats the side effects of MesoLipo ?
There is no specific side effect for the injection but following are things that can         happen after the injection:
Once the Fat is gone,are there any chances that there will be fat deposition again in the same place?
After few sessions of MesoLipo,there will be reduction in fat cells in the targeted       area.This remains forever unless client does lead a healthy lifestyle
How many treatments are required
A minimum of 3- 6 treatments depending on the preferred area of target
The injection is preferably not given to: