Mesotherapy Injections Resculpt Body & Rejuvenate Face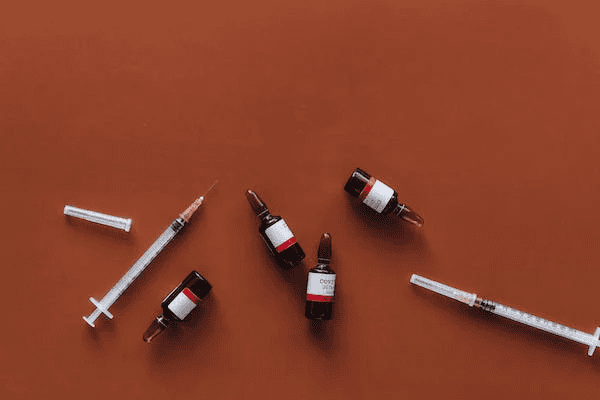 To get the benefits of the "French way" to slim down and look your best, you need not travel across the Klinik Dr Inder (Inder Wellness) at is where you may go to obtain Mesotherapy Injections in Petaling Jaya, Kuala Lumpur. When performed by an experienced aesthetic physician like Dr. Inder Kaur or her team of professional doctors, mesotherapy can reduce stubborn fat and tighten sagging skin without surgery.
Mesotherapy has been very effective for a wide variety of Dr. Inder's patients. Mesotherapy can enhance the look of cellulite, fine lines, and wrinkles, as well as other indications of ageing such as dull skin and a leathery texture. It's useful pretty much anyplace shots are given. Similarly to how trimming a waist or "bat wings" behind the arms is acceptable, reducing a double chin is also acceptable on the face. There is no discomfort involved because the operation is non-invasive; there is no need for incisions or sutures, and there is no need for extensive recovery time or a laundry list of precautions and hazards.
A Prolonged and Eventful Past
Dr. Michel Pistor of France is credited with developing mesotherapy in the early 1950s. Its original use covered a wide range of medical needs, from sports injuries to infectious disorders. Hair loss (also known as alopecia) and fibromyalgia are only two of the many illnesses for which it is still utilised as a treatment today. Approximately 60,000 people in France are treated with this potent injectable procedure every day, according to the International Society of Mesotherapy.
Tiny quantities of various medicinal substances are included in the injections itself. Short, tiny needles are utilised to provide these injections. The final mixture is intended for subcutaneous injection. Known as the "mesoderm," this layer is rich in adipose and connective tissue. The process of melting subcutaneous fat begins when the substance is introduced into the mesoderm in a series of injections.
A subcutaneous injection contains only around 10% to 20% of the oral dosage of several of these substances. Patients can reap the advantages of a potent mix of substances without having to take the typically recommended oral dose.
Patients who are not at their ideal weight but have "diet-resistant" and "exercise-resistant" pockets of localised fat can be treated successfully with mesotherapy, whereas some cosmetic alternatives to invasive surgery are not appropriate for obese patients. Patients shouldn't be suffering from any serious illnesses, such diabetes or a history of blood clots. When you see Dr. Inder at her clinic, she will go over your medical history and address any concerns you may have.
How We Ensure Your Relief from Mesotherapy
Klinik Dr Inder (Inder Wellness) is a facility where mesotherapy is performed. No general anaesthetic is required. When performed by a qualified doctor like Dr. Inder in a clean, sterile hospital setting, the surgery has a high success rate and minimal risk.
It begins with a thorough cleaning of the affected regions.
The next step is to inject the specialised chemicals using a thin needle.
Multiple shots are given.
Dr. Inder may be able to provide many injections simultaneously if the needle is attached to a mechanical device (mesogun).
Due to the delicate nature of the process and the fact that it is not invasive, patients seldom experience any discomfort.
There is normally no lull in the action.
After most people's appointments, they quickly resume their daily routines.
In contrast to more intrusive body sculpting methods, you won't need to take time out of work (or even weeks!) to recover from the swelling, discoloration, and discomfort that come with them.
Because reducing fat is a procedure, the effects won't be immediately seen. Some people may feel better after the first session.
After around 4 sessions, most patients see a loss of one dress size or two belt notches. This varies from patient to patient; you may be satisfied with the outcomes after a few sessions, while another may need more.
Every 7-10 days, on average, a patient may have anything from 3-15 treatments planned.
As your skin and body shape begin to improve, you can space out your appointments to every 14-28 days.
The benefits of adopting a healthy lifestyle are long-lasting. A well-balanced diet may speed up the process and keep the results looking great for the long haul. Klinik Dr Inder (Inder Wellness)  is located in Petaling Jaya, Kuala Lumpur. To arrange a consultation, please contact us and we will gladly assist you!
Would you like to know more?
Schedule A Free Consultation Now
Alternatively you can give us a call at +60379321818