Why is Clatuu Alpha so popular in fat freezing?
There are a plethora of fat freezing devices on the market, ranging from ineffectual to highly promoted to cutting-edge technology and everything in between. Patients and practitioners alike, understandably, are perplexed as to which gadget is best for them. When it comes to picking a fat freezing device or therapy, it's critical to look behind the hype, slick marketing, and celebrity endorsements and conduct some research on the brand and manufacturer. And so far, the best one has been Clatuu Alpha.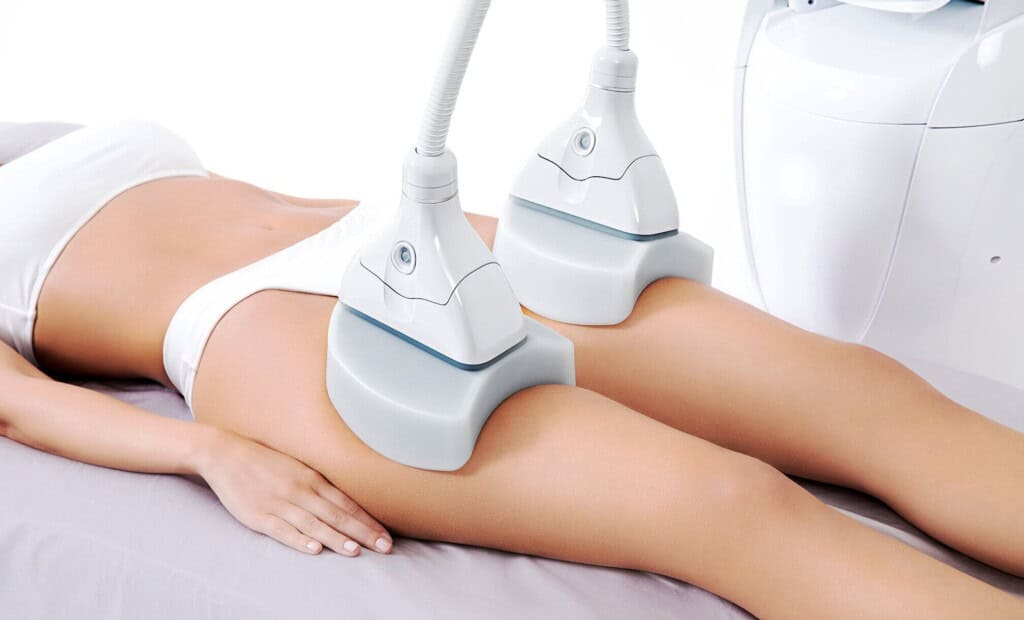 Why is Clatuu Alpha so popular in fat freezing?
The Clatuu Alpha is an effective and reliant fat freezing/cryolipolysis system, making it an ideal fat reduction alternative. The Clatuu Alpha works by destroying fat cells while leaving healthy tissue intact. These fat cells are targeted by the device at a temperature of -9°, which is the optimal temperature for fat cell death; the cells are subsequently taken into the body and ejected by natural metabolic processes.
The treatment is painless and hassle-free due to its non-surgical nature. Patients remain awake throughout the length of the procedure and can watch television, chat on the phone, and so on. The device itself has several cutting-edge features, including a 360° suction cup for even more efficiency and precision, a dual handset that allows practitioners to treat two areas of the body in one treatment session, saving time and money, and an AI applicator that can automatically compute recommended parameters for each cup that is connected for treatment.
However, what exactly is fat freezing (cryolipolysis) and how does it work?
Fat freezing devices are a non-invasive alternative to liposuction for individuals who are afraid of needles and wish to avoid the dangers connected with this type of surgery. The gadgets are intended to assist patients in tackling regions of undesirable extra fat that diet and exercise haven't been able to move, or to aid in the fat reduction process when diet and exercise are used together. The device you employ, the patient's post-treatment diet/exercise, and post-treatment massage will all have an impact on the outcome. Patients should be informed that fat freezing is not a long-term weight-loss treatment and that the benefits will not endure unless they combine it with a balanced diet and an active lifestyle. While fat freezing can aid weight reduction, it is not a replacement for a healthy lifestyle.
Why Clatuu Alpha is the best?
Better performance = stronger suction + 360-degree cooling
The Clatuu Alpha not only has a 20% greater suction, but it also allows users to modify the cooling and suction levels to provide tailored sessions for patients and clients. The gadget can achieve its desired temperature significantly faster than earlier models, allowing the patient to save time and be more comfortable.
Clatuu Alpha highlights include:
Almost every part of the body may be treated from any angle.
Precise and efficient 
Each treatment results in a 25-30% decrease in resistant fat. A wide selection of applicators is available to suit various demands.
It is possible to treat both the abdomen and the chin at the same time.
What areas can the Clatuu Alpha treat?
Almost any area of the body, including:
Chin
Knees
Armpit
Bingo wings/ Arms
Abdomen / Mummy Tummy
Inner thighs
Saddle bags
Bra line/back fat
Flanks
Under buttocks
Love handles
Learn more about the treatment and how it would work for your body type. Talk to a doctor today!
Would you like to know more?
Schedule A Free Consultation Now
Alternatively you can give us a call at +60379321818