Look Younger: Facial Contouring with Juvéderm Filler
The dermal filler Juvederm is made of hyaluronic acid. In the Juvederm family, there are various products. All of them are utilized to assist people deal with the symptoms of ageing on their faces. Different bonding and hyaluronic acid concentrations are used in the Juvederm range of products. When injected into different places and depths, the varied products are individually customized to treat unique issues. The texture of Juvederm fillers is smooth and gel-like.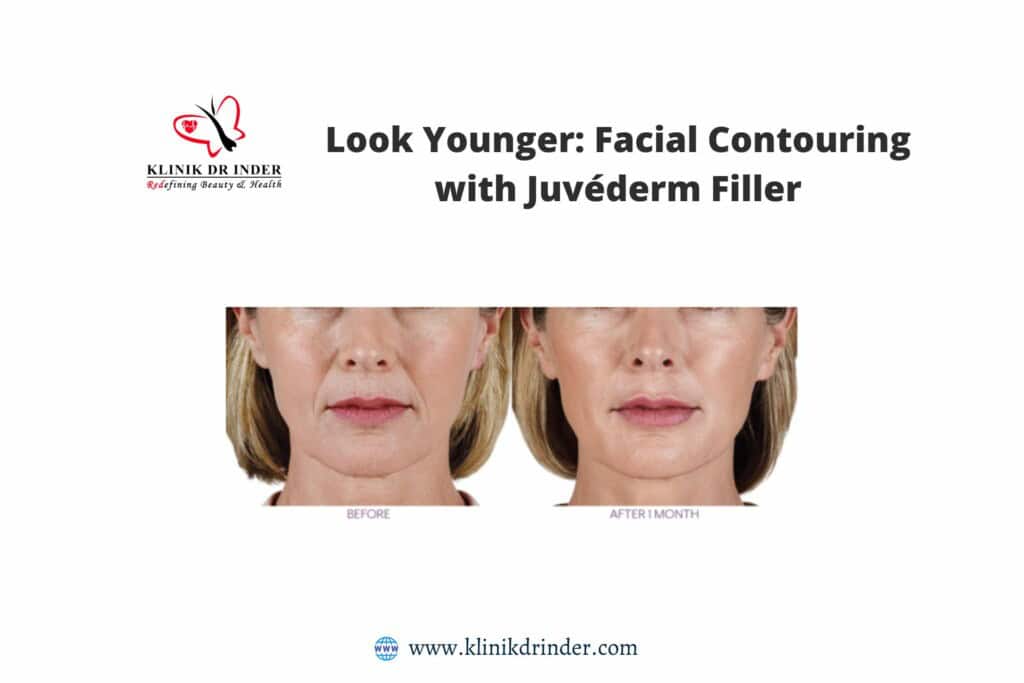 Juvederm comes in a variety of different shapes and sizes.
To expand the size of your cheeks, Juvederm Voluma XC increases volume under the skin's surface.
Juvederm XC and Juvederm Vellore XC fill in creases and lines around the mouth and nose, sometimes known as smile lines, by restoring skin elasticity.
Nonsurgical lip augmentation procedures like Juvederm Ultra XC and Juvederm Volbella XC work.
Talk to a doctor about your cosmetic objectives and expectations before getting a Juvederm treatment. Due to the fact that Juvederm treatments are minimally invasive, they are typically performed on the same day as the consultation. The operation is quick and easy to prepare for.
Avoiding aspirin, ibuprofen, and St. John's wort are just a few of the simple suggestions to follow before your consultation and therapy. In the weeks coming prior to therapy, you should abstain from alcohol. Before therapy, smokers are also discouraged. It is possible to avoid bruising by avoiding these items. Any allergies or sensitivities should be disclosed to your doctor.
Juvederm is used in certain regions.
Juvederm Voluma XC is used for the cheeks.
Juvederm Ultra Plus XC and Juvederm Vollure XC are used to fill up wrinkles around the lips and nose.
Juvederm Ultra XC and Juvederm Volbella XC are two of the most popular fillers for the lips.
What is the mechanism of action of Juvederm?
The primary component in Juvederm, hyaluronic acid, works by providing volume to the face tissue. Hyaluronic acid is a naturally occurring chemical in humans. It boosts the development of connective tissue, which helps to plump the skin (collagen). Hyaluronic acid and collagen synthesis diminishes with ageing. Sagging and wrinkling of the face skin is exacerbated as a result of this.
The regions to be treated are often marked with a pen by your doctor, physician assistant, or nurse during the treatment. Juvederm is then injected into the desired region by your doctor. They'll also give the region a mild massage to ensure uniform dispersion and decrease swelling. Depending on the region being treated, the process might take anywhere from 15 to 60 minutes.
A modest quantity of pain-relieving lidocaine is used in Juvederm injections. This will assist to alleviate any pain or discomfort you may have throughout your therapy.
There is a short recovery period. However, for at least 24 hours after treatment, patients should avoid vigorous exercise, sun exposure, applying cosmetics, and drinking alcohol.
The benefits of Juvederm are usually noticeable straight away, or shortly after the edoema has subsided. The effects endure anywhere from six months to two years on average. Which Juvederm product was utilised has an impact on the outcome.
Would you like to know more?
Schedule A Free Consultation Now
Alternatively you can give us a call at +60379321818