Emsella technology can defines varies of treatment. A breakthrough treatment for incontinence and confidence. This unique technology revolutionizes the women's intimate health and wellness category by providing those suffering from incontinence with a completely non-invasive option.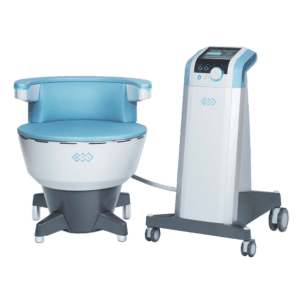 FACTORS LEADING TO URINARY INCONTINENCE
MECHANISM OF ACTION FOR EMSELLA
FREQUENTLY ASKED QUESTION ABOUT EMSELLA
Who is the right Candidate for BTL Emsella?
Is a great option for women of any age who desire the solution for urinary incontinence and improvement of quality of life.
How long is the session and how many sessions do I need?
Normally every session lasts about 30 minutes and we would suggest about 6 sessions for good results twice a week.
There will be tingling sensation over the pelvic floor and contraction but no pain.
How fast will I see the results?
For some people even 1 session would make a difference but we would suggest at least 6 sessions for good results.
Would you like to know more?
Schedule A Free Consultation Now
Alternatively you can give us a call at +60379321818