The Exilis Ultra 360: A Comprehensive Guide to Skin Rejuvenation.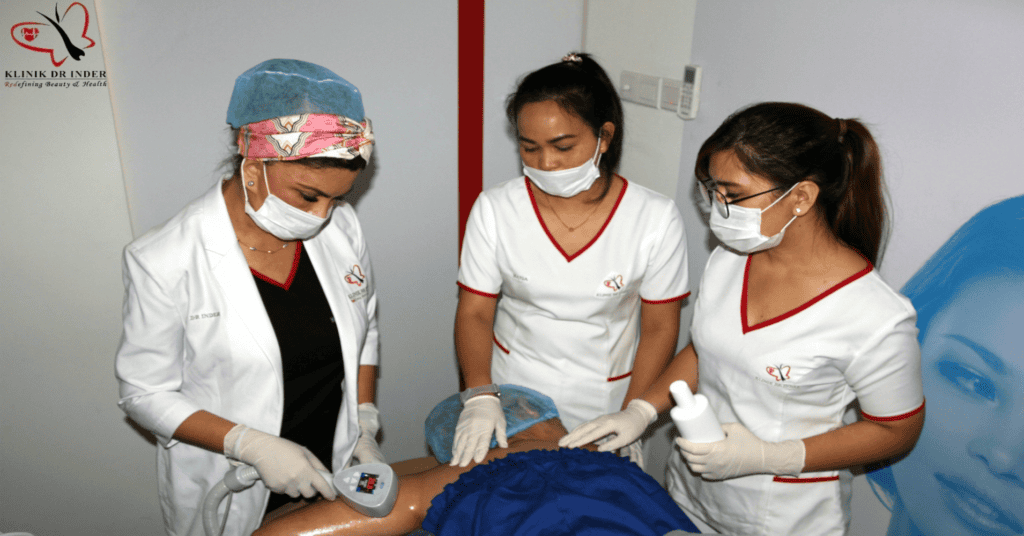 Are you seeking a non-invasive way to tighten loose skin and handle other body issues? You could benefit from Exilis Ultra 360 as a therapy. This non-invasive therapy concurrently targets fat reduction and skin tightening with radiofrequency and ultrasound energy. Additionally, it encourages collagen synthesis for complete skin regeneration. 
Continue reading if you want to learn more about this complete rejuvenation surgery or if you want to know what to anticipate from it.
What is Exilis Ultra 360 exactly?
Exilis Ultra 360 is a non-invasive skin tightening device approved by the US FDA. It is the only gadget that can administer both radiofrequency and ultrasound at the same time. The appearance of lines and wrinkles can be diminished, fat deposits can be shrunk, and it can help firm/treat minor skin laxity. Both a small and a large applicator are included with the gadget.
The little applicator – This tightens the skin by gently heating the deep skin layers and stimulating collagen formation. It has 5 distinct tips that may be applied to more than 20 different body parts. The little application is frequently used on the face and other minor places to reduce wrinkles and tighten the skin.
The large applicator use the same technique but has a function for regulated cooling. It enables the heat to target and kill fat cells by penetrating deeper into the layers of fat. The application of the large applicator causes spontaneous cell death, which aids in the gradual reduction of fat. This can be applied to various body parts that require tightening or reshaping.
To enhance patient comfort and improve device gliding, a gel is placed to the skin prior to the procedure. As the radiofrequency (RF) waves target deep skin tissues to promote collagen formation, destroy fat cells, and tighten elastin fibers, it is typical to experience some heat throughout the session. 
The integrated cooling system keeps the temperature from rising to uncomfortable levels. You don't need to be concerned about the sensation because the majority of patients compare it to a hot stone massage. Additionally, since there is no downtime required, you may resume your regular activities right away following the session. 
After the initial treatment, you could see some changes, but collagen remodeling takes time. You may anticipate seeing your best benefits after roughly 90 days, or about three months. The suggested number of treatments is two to four, spaced one week apart, however this might vary depending on your personal profile and aesthetic objectives.
Who Qualifies for Exilis Ultra
Almost everyone who wants to cure or improve moderate laxity, remove stubborn fat, and improve the appearance of creases, wrinkles, cellulite, and stretch marks should consider Exilis Ultra. Nearly any area of the body that needs to be tightened and rejuvenated can undergo the process. Exilis Ultra 360's most often treated conditions include:
Surrounding skin of the eyes
Midface
between the jawbones
Neck and midsection
Middle back Upper arms
Exilis is non-invasive, risk-free, and nearly without adverse effects. In some circumstances, you can notice a little redness and irritation at the treatment site, but this goes away in a day or two. Side effects are quite uncommon, especially when the operation is carried out by qualified technicians or cosmetic medical professionals. 
Exilis Ultra 360 is capable of more than just skin tightening. Additionally, it may take care of your other body and facial problems and rejuvenate you from head to toe. To discover more about the benefits of Exilis Ultra, get in touch with Klinik Dr Inder in Petaling Jaya, Kuala Lumpur, and arrange a consultation with our cosmetic physician.
Would you like to know more?
Schedule A Free Consultation Now
Alternatively you can give us a call at +60379321818