Meet Dr. Inder, Award-Winning Doctor of Malaysia's Best Aesthetic Clinic
Datuk Dr. Inder Kaur, an award-winning Malaysian aesthetic doctor, is known for her 30 years of expertise in the aesthetic sector. She has helped people lay claim to their particular beauty by producing successful and natural outcomes as one of the country's top figures in the art of non-surgical cosmetic operations. Her mystical changes take place at Klinik Dr. Inder (Inder Aesthetics), which is located in Selangor. She is incredibly passionate about her work and is the only female diplomate of American Board of Hair Restoration Surgery (ABHRS) in Malaysia.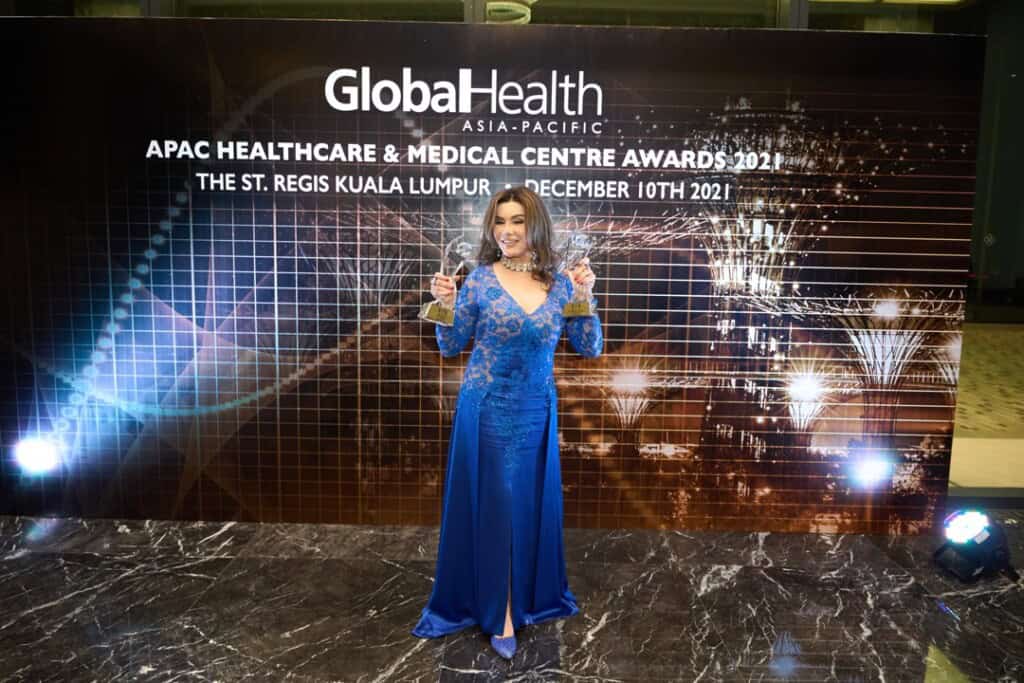 Creating a one-stop shop for health, beauty, and wellness
Dr. Inder served on the committees of The Malaysian Society of Aesthetic Medicine (MSAM) and the Malaysian Society for Anti-Aging, Aesthetic, and Regenerative Medicine (SAAARMM). She is currently the proud creator and CEO of Klinik Dr. Inder, which provides safe, dependable, and economically priced Aesthetic treatments.
Her clinic has drawn an international clientele who choose her services since they are efficient and affordable. As a result, Malaysia is their preferred medical tourism destination. Dr. Inder's clinic offers a variety of non-surgical procedures suited to each customer's particular needs, ranging from dermatological treatments to body contouring to face enhancements, thanks to her long-standing dedication and ability in providing desired outcomes.
She also assures her customers' understanding and participation by providing free in-depth consultations prior to each surgery. This is due to her ideology, which is based on assisting people in developing a good body image, which leads to a positive frame of mind while dealing with their surroundings. To achieve that level of wellbeing, one must first cultivate self-confidence.
Work ethics are important to her as an LCP holder, hence she never failed to follow the correct standards and requirements established in place by Malaysia's Ministry of Health. In addition to tight adherence, Dr. Inder's clinic uses the most up-to-date state-of-the-art technology for their services, with FDA permission and a crew that is properly educated in every therapy performed.
Global Health APAC Awards 2020 & 2021 winner
Her renowned skill has earned her the Best Clinic For Hair Transplant and Aesthetic of The Year Award from Global Health Asia-Pacific in 2020. On top of that, she also won the Aesthetic & Hair Transplant Clinic Of The Year In The Asia-Pacific in 2021. Nonetheless, these achievements are only the tip of the iceberg. Dr. Inder is happily extending her practise on a worldwide scale, with fresh plans in the works to develop clinics in Indonesia and the Philippines.
Nothing can stop the aspiring aesthetic expert from growing and progressing. Being recognised by a major organization such as Global Health Asia-Pacific only motivates Dr. Inder to continue and fulfil her aim of assisting people in adopting a healthy and positive lifestyle. Apart from that, she has also won other awards and regularly published articles to educate the public on matters related to beauty, specifically body and hair. As a result, she aspires to provide an example for other Malaysians to constantly persevere in healthy pursuits of life.
Here are some of the awards she has won:
Icon of the Year 2020 for Hair Transplant and Aesthetic Medicine Award by the Malaysia Entrepreneur & Industry Personality Awards 2020 Niaga Times.
Star Outstanding Business Awards (SOBA) Achievement Female Entrepreneur Of The Year 2020
Global Health Asia Pacific Of Best Aesthetic And Hair Transplant Clinic Of The Year 2020
Global Excellence Awards Best Aesthetics & Hair Transplant Provider In Malaysia by Global Health Pacific (GHP) 2020
Global Health Asia Pacific Of Best Aesthetic And Hair Transplant Clinic Of The Year 2021 & Global Health Asia Pacific air Transplant Clinic Of The Year In Asia Pacific Year 2021
Star Outstanding Business Awards (SOBA) Achievement Female Entrepreneur Of The Year 2021
Women Of Excellence Award 2021/2022 Excellence Women CEO Award In Beauty And Cosmetic Industry ( Aesthetics )
Her articles can be read on her websites:
Other sites where her articles are published: