Lip enhancement cosmetic gives you fuller, plumper lips that is always kiss-ready. These days, an injectable dermal filler that contain substances similar to hyaluronic acid are used to accentuate the lips.
Hyaluronic acid fillers can improve the appearance of your lips not only by adding volume but also by enhancing the shape and structure of your lips.
Show Your Sexiness with LIP FILLERS!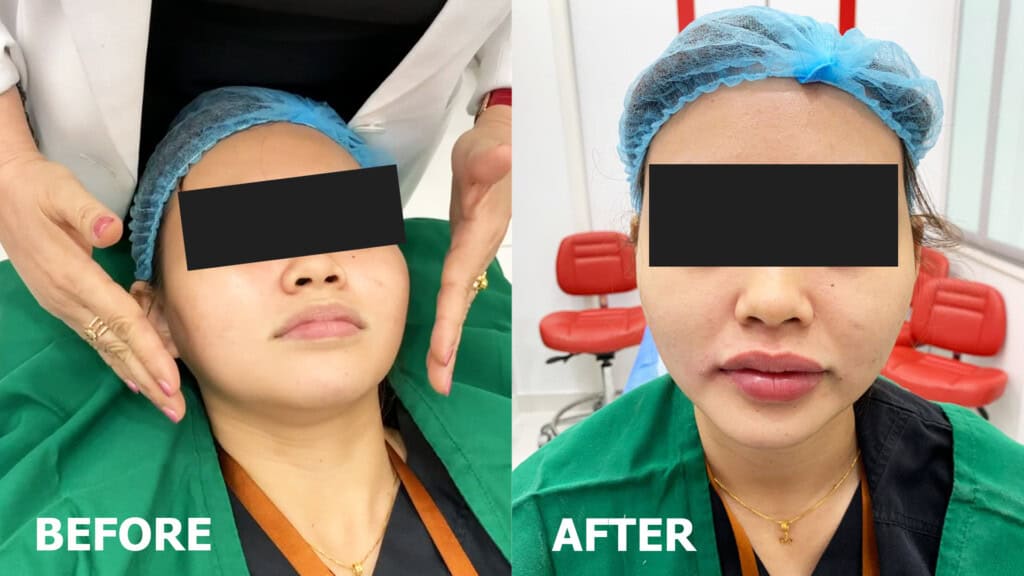 Frequently Asked Question
How is the procedure done?
Your lips would be cleaned and anesthetized. Following that tiny injections of fillers are administered by our trained aesthetic physicians.
Once injected, the gel in the filler supports and shapes the tissues.
The effects typically last around six months. After that more injections are needed to maintain.
What type of fillers are used ?
There are several hyaluronic acid (HA) fillers on the market. At Klinik Dr Inder, top notch quality products are used such as Juvederm Ultra, Juvederm Ultra Plus, Juvederm Volbella XC depending upon your desired area of enhancement.
Well our fillers are administered with local an aesthesia, therefore pain would not be a part of the experience.
What are the benefit of using HA fillers ?
Control over lip volume.
The amount of substance injected can be controlled by our trained doctors for a natural result.
Gradual pace of treatment.
The injections can be given gradually during different appointments until the desired results are achieved.
Bumps dissolve easily.
Any lumps and bumps created by movement of the lips can be dissolved easily.
Less bruising.
There may be less bruising and swelling compared to other dermal fillers.
Reasonably lasting results.
The results are reasonably long-lasting, but not permanent.
Allergic reaction unlikely.
Would you like to know more?
Schedule A Free Consultation Now
Alternatively you can give us a call at +60379321818